Site maintaned by
Adam Hegyi.
Best viewed in 800*600 or more.
Netscape and IE tested.







MAP21: rocket jump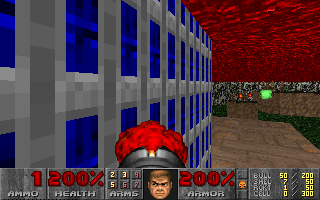 Created by:
Jonathan Rimmer
lv21rock (05/11/1999)
Skills needed:
the standard :) rocket jump skills
Difficulty:
hard
Description:
Another hard RJ by Jonathan. This one could shave a few seconds off the time of the map, but again, the question comes if it's worth the trouble or not. Anyway, a very spectacular jump, really worth to check out!