Site maintaned by
Adam Hegyi.
Best viewed in 800*600 or more.
Netscape and IE tested.







MAP29: rocket jump #1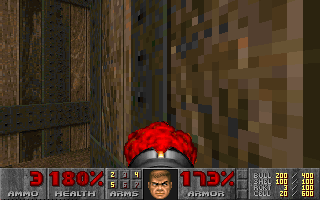 Created by:
Adam Hegyi
lv29rock (28/01/2000)
Skills needed:
standard :) RJ skills
Difficulty:
very tough
Description:
Even more time saved in MAP29 with this rocket jump. I was looking around for more possible shortcuts and found this one. Unfortunately, MAP29 doesn't have a rocket launcher, so I needed to start from MAP28 to have one. Therefore, only multilevel runs could have this jump. Very unlikely.