Site maintaned by
Adam Hegyi.
Best viewed in 800*600 or more.
Netscape and IE tested.







MAP29: rocket jump #2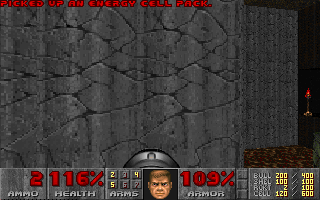 Created by:
Selim "Bastard" Benabdelkhalek
l29rocks (05/02/2000)
Skills needed:
standard :) RJ skills
Difficulty:
insane
Description:
Another RJ in MAP29, even more spectacular. This one makes the FJS jump easy in comparison. The demo above shows the current fastest route in this map, both RJ's included. If you want to have a look at Selim's original demo (and his comments), click here (and have TASDOOM first).