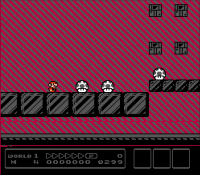 Top Secret Area

This area is very easy to access right off the bat once you know where it is. When you're standing at start, take the dark pathway to the left until Mario stops. Now enter it as you would any other level. This is a hack of a level hidden on the original start space of mario 3. If you don't let them slide away, it is possible to gain a full 99 extra lives. The missed self-rising shrooms will reappear once you revisit the same area. The ones in blocks disappear once you hit another block. A trick for the last blocks is to stand underneath the block you just bumped. Originally there were only 35 extra lives, but now that I can add any amount of objects to already-built levels to create monstrosities, expect the next version to have the most detailed levels possible :P
Secret Airship

The original airship was tossed and the fortress remade into a boss castle. If you would like to still visit the airship, you can. When you reach the point where you can enter the final fortress, instead, go right into the fake mountain along the gray path.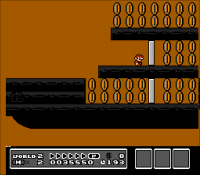 Treasure Ship


Complete with Japanese symbol, its the sacred ship of treasure! Normally, it's a rare find and it's white but here, once you beat the three chance levels, you get three treasure areas. The Mushroom House, The Spade Bonus, and the Treasure Ship.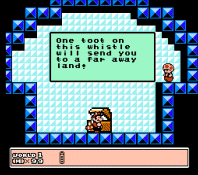 First Warp Whistle

There are two locations to obtain this, and once you score one of them, you can't go fetch the other. Remember the white platform you squatted on for five seconds in the first Mario Bros 3 to get the first one? Well its like that here, only in Chance Levels 1 and 3, you squat on the very first platform. On Level 1, Run back to your left behind the orange shrubbery. On Level 3, run to the right just after the platform.