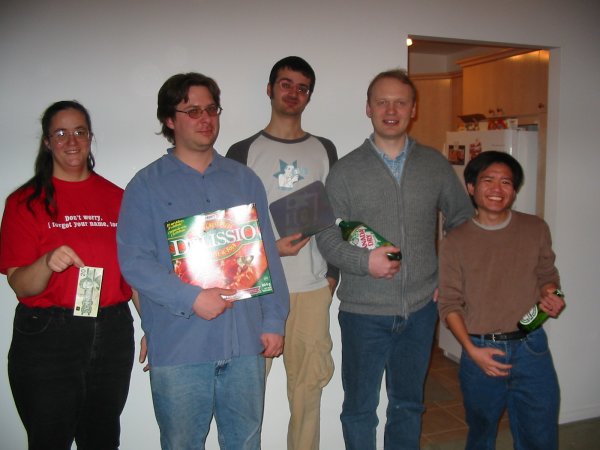 The doomers at the LAN, from left to right: BahdKo, Morpheus, Galiu, Adoctor, Enrico.
BahdKo is holding Canadian money - - it's necessary to hold it carefully, because as Canadian money, it could be diseased. The text on the shirt says: "Don't worry, I forgot your name, too."

Morpheus has a Delissio frozen pizza. Pizza being important for any LAN.

Galiu has the original ID Software mousepad he won in the Map1 tournament at DMcon2. He has been using it regularly, evidently!

Adoctor has Canada Dry ginger ale. Because after all, we're in Canada!

Enrico has a beer and is grabbing his ... nevermind.